Sold in TWO WEEKS...after ONE WHOLE YEAR!
334 N Washington St, Lafayette OR, 97127: sold in September of 2018 for $234,000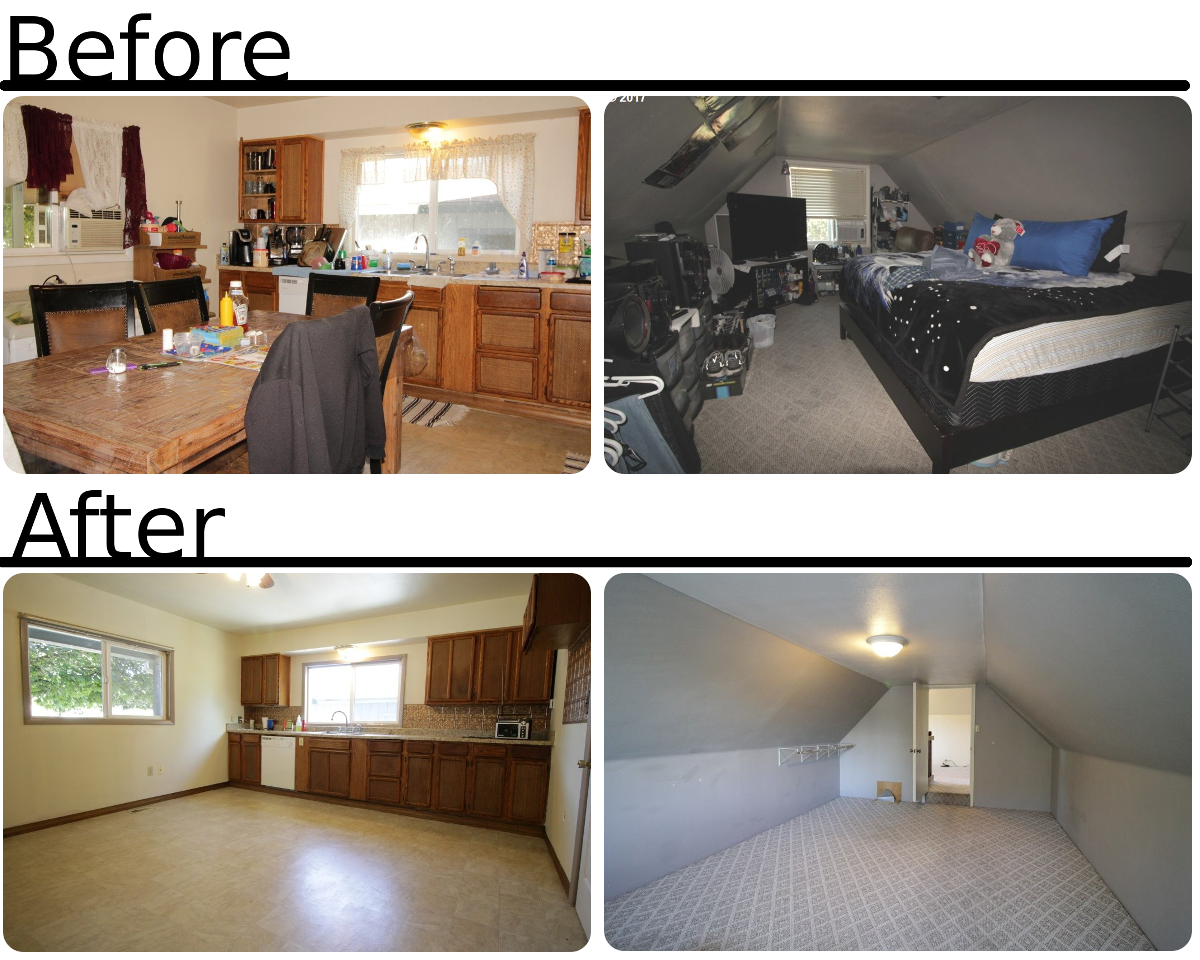 (4 bedrooms, 1 bathroom, two stories, corner lot dwelling with detached garage, on the main street through Lafayette. Large lot, zoned residential/commercial)
This is a great example of how condition and presentation of a house can make all the difference.
It doesn't happen often that you can test the what-ifs on a property's readiness to be shown. I mean, usually a house is either clean, uncluttered and show-ready or it isn't, so it's impossible to have the opportunity to test how "it would have done".
Well, I came close!
After almost one whole year of being on the market while rented to a rather messy, hard to schedule tenant, with dogs and a knack for not being available when Buyers wanted to see the house, I got to show the same property, at the same price, after it was vacated, decluttered, and clean...in only two weeks!
A clean and well-presented home can mean THOUSANDS MORE, a MUCH QUICKER sale, or BOTH.
In this particular case it was not going to be easy to make the home ready while it was occupied, but in most instances a little work before listing goes a long, long way.
My Pre-listing Plan
I offer a pre-listing plan that goes from advising on how to declutter and stage, to helping with the maintenance or repair items that will most probably make for a better sale. Why not give yourself the best chance at a quicker and better sale?